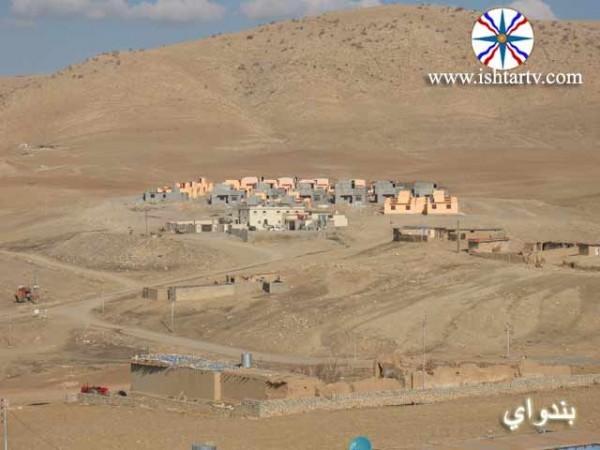 The most ancient recall of Behendwaya village has been mentioned in the manuscript possessed by the layman Metika Hadad and written by the priest Ishaq from (Baa'shika) village as he said that: in the twelfth century a blind man from Merka city with his companion a small shepherd from Behendwaya village gave notice to the head of the monastery (today is the somniferous of Sheigh Adi) about the arrival of Sheigh Adi to the monastery.
The name of the village is composed of two syllables ,the first is "Beth" means "The house" and the second is "Hendwaya" means "The Indian" the combination will be "Al-Alhendi". The village is located 6Km to the west of Alkosh including an everlasting stream river with plentiful water and a fertile plain also prosperous fruitful gardens that make people walk up to the gardens from outlying distances to grind the grains. The village was resided from times of old by the inhabitants of Alkosh and neighboring Christian villages and the immigrants who escaped from the violence of the Ottoman government before and during the first world war.
After a struggle with the Arab tribes lately resided in the village and alleging that Behendwaya village belongs to them, today and after the rapid efforts of Mr. Sarkis Aghajan, the village returned to our people and the inhabitants, then the Supreme committee of Christian affairs in Dhouk and by the support of Mr. Sarkis Aghajan constructed (50) new houses for our people, building a church with complete furniture, constructing a furnished hall and providing the village with an electric generator.