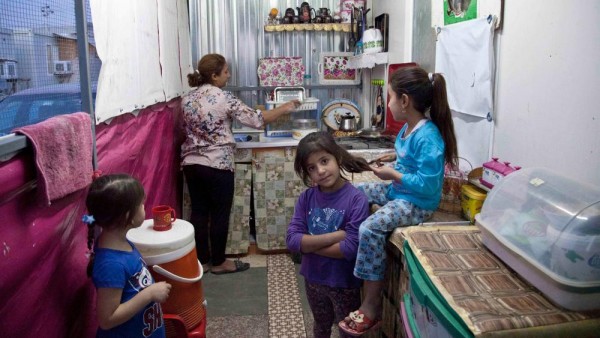 Dale Hurd, 06-20-2018
After pledging that it would help Christians facing genocide by the Islamic State and other Muslim groups in the Middle East, figures show the Trump administration has resettled only 21 Christian refugees from Afghanistan, Iran, Iraq, Syria and Saudi Arabia so far this year.
Kathryn Freeman of the Texas Baptist Christian Life Commission told an Evangelical Immigration Table conference call Monday that the U.S. government has all but abandoned Christians who face death and suffering in the Middle East, according to the Christian Post.
Last year the Trump Administration pledged to bypass the United Nations and provide direct help to persecuted Christians in the Middle East. Vice-President Mike Pence said, "The United States will work hand in hand from this day forward with faith-based groups and private organizations to help those who are persecuted for their faith. This is the moment, now is the time, and America will support these people in their hour of need."
Then, earlier this month, Pence insisted that the Trump administration was following through on the promised help, despite complaints that some groups have not seen any U.S. aid.
The Christian population in the MIddle East region is believed to have fallen by two-thirds since 2011 because of Muslim persecution and genocide.
Despite claims that the Obama White House was shutting out Christian refugees, the Refugee Processing Center database shows that the Obama administration resettled a total of 1,315 Christians from the Middle East from Jan. 1, 2016 until June 19, 2016.