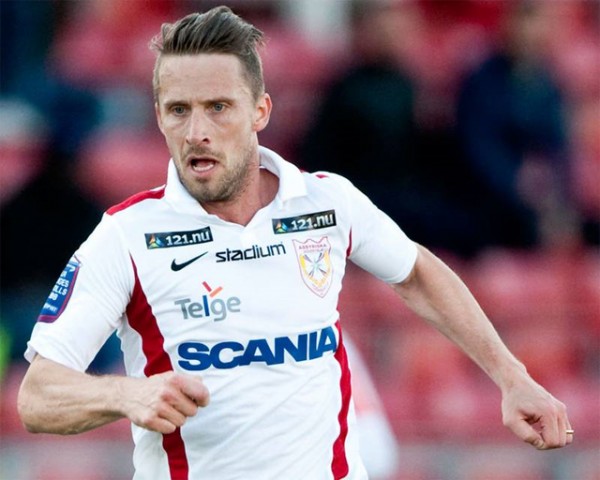 King Ashur
ISHTAR TV

Södertälje - Goran "Ashur" Murklund scored 2 late goals to give Assyriska the win against top notched Degefors on Monday, May 2. "It was Hawaii, all shots on goal went in" said the 35-year-old forward. Leading 1 – 0, Assyriska substituted in Murklund in the 70th minute with the aim of cementing its lead and 3 points.
Instead, chaos was what the fans got in the end. Prior to the 80th minute, Assyriska had dominated the match. Degefors's Holmberg scored in the 82nd minute to tie the match, but Murklund came back 3 minutes later and fired one in the 85th minute. To the surprise of all, Degefors's midfielder Christophe Lallet scored in the 88th minute, tying it once again at 2 – 2. But it didn't end there, as Murklund responded with another goal in the subsequent minute to give Assyriska the lead and ultimately the win.
Watch the amazing finish:

The team now sits tied at the top of the league and will gear up to face Landskrona on Friday evening.
Everything seems to be going the opposite way for Syrianska in the Allsvenskan. The team was defeated once again last Monday with two late goals by Mendes and Santos to give Kalmar the win. The game was imbalanced, as Syrianska didn't get a single chance to score in the first half. The team however tried their pressing tactics in order to get a tie out of the game, but failed in doing so. Highlights:
The team sits dead last in the league but now has one week to rethink its strategy as they will go up against Malmo on Sunday, May 8th.