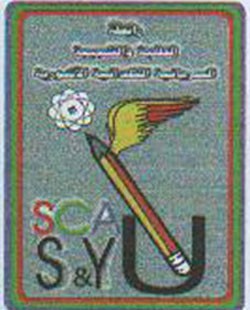 (CSASYA)
" By the willpower of students and youth will we build the future and future generations"
The Chaldean Syriac Assyrian Student & Youth Association is an independent civil cultural and social organization that aims at offering services to youth in general indiscriminately.
The organization was established in 22 April 2006 by support and through directions of Mr. Sarkis Aghajan.
The organization held its first conference in Baghdede ( The Sub-District of al-Hamdaniyah in Nineveh Plain about 30 km to the east of Mosul ).
The conference was attended by hundreds of students and youth from the various educational levels during which the managerial board was elected comprising (9) basic members and (2) standby members.
Objectives:
1. Organizing students and youth and encourage them to play an effective role in society as a vital and important sector of our community which draws on their unlimited potentials and strength to build a better future and because they are the dynamic force being all the economic, social and cultural activities.
2. Calling for securing the rights of students and youth based on the Human Rights and the United Nations Chart and through the internationally known official channels.
3. Supporting values of democracy and gender equality culture amongst all the components of the Iraqi society without discrimination on ethnic, sex or religious grounds.
Main Activities:
· Organization of cultural workshops to create dynamic youth leaderships.
· The association has so far held tens of workshops and courses on computer science and maintenance, internet, and language teaching. The courses and workshops were attended by hundreds of our Chaldean Syriac Assyrian people from various parts of the Plain of Nineveh.
· The association has participated in many training workshops held by the IRI.
· The association has many sports and scouting activities.
Branches:
In addition to the main headquarters in Baghdede, the association has four branches in the sub-Distric of Bartilla ( about 20 km to the north east of Mosul ) , and the village of Karamles ( near Baghdede) and the sub-Disctirct of Alqush ( ablout 20km to the north of Mosul ). The association offers its services to thousands of students and youth in the villages and towns of the Plain of Nineveh.