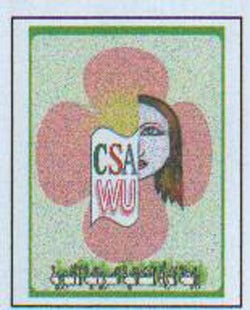 " By the willpower of women will we build the generations and future"
The CSAWA association was established in 09/04/2006 and held its first conference in 29/04/2006 to elect the board of directors which comprises (9) basic members and (2) standby. The association held its second electoral conference in 25/07/2008. Hundreds of women from various parts of the Plain of Nineveh took part in the event. The association was established thanks to Mr. Sarkis Aghajan and his support in developing the potentials of the CSA women.
The association aims to:
· Encourage the Iraqi women to take up their role in all aspects of life to serve society and enhance her status on all aspects.
· Demand women's rights based on the Human Rights and UN Chart through the internationally known proper channels.
· Represent the Iraqi woman in general and the CSA woman in particular in the parliament of Iraq and in all national and international forums interested in women's affairs.
· Boost the values of democracy and spread a gender equality culture amongst all the sectors of the Iraqi society.
Some prominent activities of the association:
1. The association holds various workshops throughout the year on those aspects that pertain to women's issues with an objective to develop their potentials on scientific, cultural, social and artistic levels. The courses and workshops are held under the supervision of qualified teachers specialized in various disciplines such as computer science, nursery, sewing and tailoring and hairdressing…etc.
2. The association has held scores of cultural and social seminars on family education, women's rights, child rearing, violence against women and children and women's representation in public and political posts in the state.
3. With an objective to raise and develop women's cultural and artistic awareness, the association has held numerous book shows, art galleries and popular heritage shows as well as drama . The association issues a quarterly entitled Suretha (Syriac Woman).
Implemented Projects:
The association has implemented a number of projects such as:
· The Chaldean Syriac Assyrian Girls Project that was attended by thousands of unemployed university and institute graduates coming from various towns and villages of the Plain of Nineveh.
· Unification of the Iraqis Identity.
· Establishment of al- Bara'aa & Childhood Kindergarten for hundreds of children raging between 1-3 years.