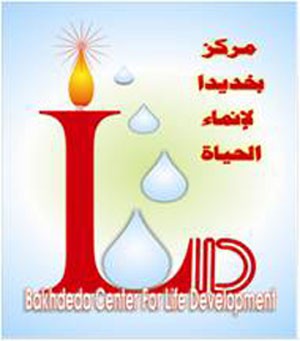 The Baghdede Life Development Center is an NGO that supports research work and studies in the scientific, engineering, industrial, agricultural, historical, heritage and language sector.
The centre was established in July 2006 through direct support of Sarkis Aghajan. It held its first conference in Baghdede in 8/7/2006, to elect the board of directors that comprised of 9 members and 2 reserves.
The objectives of organization are as fallows:
1. Cope with all aspects of scientific, technical development and information technology.
2. Get a better understanding of the issues the Assyrian society faces in general and carry out in-depth and accurate analysis of those aspects according to scientific and practical methods and find solutions.

3. Hold conferences and publish scientific pamphlets.
4. Offer scientific, engineering and research consultation to Assyrian individuals and institutions.
Main activities:
The center recently held scores of workshops on various fields such as computer programing, computer science and internet. Hundreds of Assyrians from the area took part in the workshops.
The center has accomplished many integrated studies, especially:
1. A survey to establish a hospital in the area.
2. The establishment of an institute for vocational training and tailoring.
3. A survey for the establishment of a spiral scanner and x-ray center.
The center held a conference on combating addiction in January 2008. It was attended by many specialized professors from Mosul University.