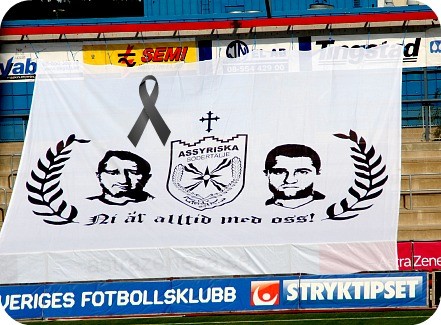 Ishtar TV | By Nahro Farid



After starting the season tremendously and topping the Superettan, Assyriska dropped three games in a row. The team found itself in second place as they faced Falkenberg on 5/6/2011.

With strong pressure right from the start, the team scored its first goal five minutes into the game after some nice passes with Jones finding Elvis who simply chipped the ball into the goal.

Three minutes later a free kick by

Haris levered up Assyriska 2-0. Falkenberg wouldn't let down however, as Rodevag closed the game in the 24th minute, 2-1.

The team is now tied at first with Degerfors.

Wearing black, Assyriska remembered the Moosa Brothers as the one year anniversary of their killing comes up.


Pictures courtesy of Freetime.