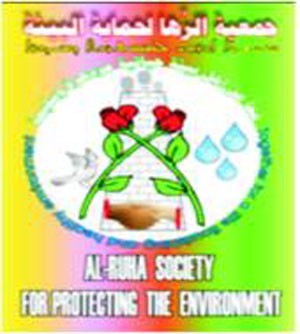 " Let's Work Together for a Prosperous and Intact Ecological Environment"
Al-Ruha is a civil organization that is concerned with the ecological aspects of man's life and that of other creatures, i.e. environment and its impact on man's physical and psychological hygiene and ways of maintaining environment clean and intact to enable humans live happily.
The society was established in 26/08/2006 through support from Mr. Sarkis Aghajan. It held its first conference in the town of Baghdede (about 35 km east of Mosul) in 11/09/2006 to elect a board of directors which comprises (7) basic numbers and (2) standby ones.
Objectives:
- raising the awareness of citizens and urge them to protect environment
- offering scientific consultation and preparing surveys on how, to improve environment and sanitation systems,
- monitoring the provision of potable drinking water
- work to establish green zones and ways of garbage procession
- defend personal freedom and refrain from using weapons of mass destruction.
Main Activities:
· Preparation of various surveys and research related to improving individual environment and holding educational seminars and lectures on improving environment.
· Conducting field visits to many projects that affect environment in various areas
· Preparation of leaflets for raising general awareness and hygiene with an aim to maintain environment and hygiene
· Preparation of special studies for launching a campaign to plant the public offices and gardens separating streets with trees in addition to the distribution of garbage plastic bags.