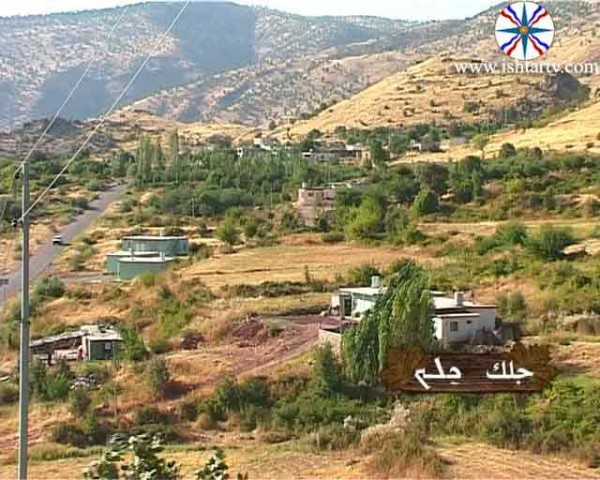 Jelek is one of the biggest Assyrian villages in northern Iraq. Its population was recorded as 519 in the census of 1957. At that time, more than 400 family were living in 200 residential houses.
After 1961, the inhabitants left the village due to war. The majority of the people returned in 1970 as the situation settled. However, peace wouldn't last long as in 1979 military trucks moved into the village and forced the families to leave for the complex of Bersevi near Zakho district. The army wrecked the houses and devastated the village.
Today, life has returned to Jelek and to most of its inhabitants. They returned home after the reconstruction campaign supported by Sarkis Aghajan and implemented by the Supreme Committee of Christian affairs in Dohuk. The organization built 62 (Lower Jelek 47 , Upper Jelek 15) houses, a church was provided with furniture, a new furnished hall and a school with complete supplies.