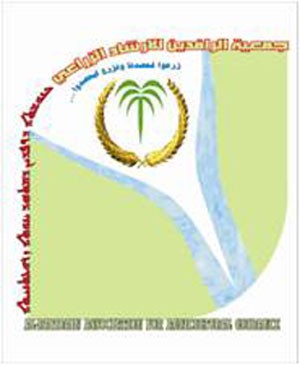 "They sowed and we harvested …now we sow so that they may harvest"
Al Rafidain Association for Agricultural Guidance (RAAG) is an organization that works to raise farmers' awareness. The association also support them through modern scientific methods to help increase their production both quantitatively and qualitatively. Moreover, provides them with agricultural equipment depending on the available local potentials.
The association was has a moral character and enjoys total independence. It functions according to the principles on which it was established.
The NGO was founded by direct support and guidance from Mr. Sarkis Aghajan.
It was established in 05/10 2008 and held its first conference in Baghdede in 10/10/2008. The conference was attendee by hundreds of our people coming from various social sectors. The Managerial board comprising (7) basic members was elected along with (2) standby members.
Objectives:
· Raising farmers awareness and catering for their lands and help increase their produce qualitatively and quantitatively through the adoption of modern scientific and practical agricultural methods as well as the use of developed agricultural mechanization, seeds, chemical fertilizers, pesticides and herbicides.
· Catering for animal wealth through supporting and encouraging farmers by improving them with good seed breeds and providing them with veterinary medication and supported feed.
· Work to combat desertification through the establishment of green zones and processing soil salinity, soil reform, digging of artisan wells and taking care of irrigation and sewage systems.
· Encouraging various scientific research that contribute to developing various aspects of agricultural and animal production such as using improved seeds and finding various strains that are resistant to blights epidemics and environmental conditions.
· Cooperation with farmer societies and activation of their role by involving them in these societies and encouraging their activities on aspects of production, distribution and marketing on democratic bases.
Main projects:
· Plastic house project (2) with a dripping irrigation system.
· The association took part in the campaign to dump poultry waste materials and fatalities.