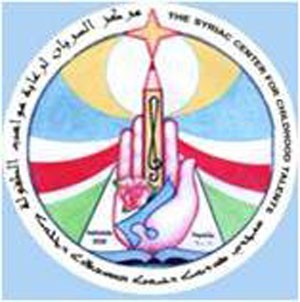 The Syriac Center for Childhood Talents is an NGO that cares for talented children viewed as an energy to be maintained and supported as a driving power that helps push society forward and a pen that writes down history.
Talented children posses special potentials that the centre strives to discover edify, care for, develop, and invest with an aim to build a developed civil and humane society.
The center was founded in 22/09/2006 through support and guidance from Mr. Sarkis Aghajan. It held its first conference in Baghdede in 29/09/ 2009 to elect the Center's managerial board comprising (7) basic members and (2) standby ones.
Objectives:
· Setting the normal conditions for the development of children's talents
· Developing means of discovering and getting to know talented children and providing adequate care for them in cooperation with the bodies concerned.
· Work to provide special educational aids for talented children on all aspects.
· Holding shows and scientific conferences to highlight talented children's achievements.
Main Activities:
· The center holds courses and workshops for teaching theoretical lessons according to an annual program.
· The center holds regular scouting camps in different areas
· Musical bands have been formed to teach the talented children how to play music on various musical instruments.
· Holding personal art galleries for plastic artists
· Holding conferences and scientific lectures related to child psychology.
· The center hold various support courses for the primary, secondary and high school children in various subjects such as physics, English language, math, Arabic language and chemistry.
Main projects achieved:
1. Idol Theater project.
2. The Syriac Troupe for Chanting