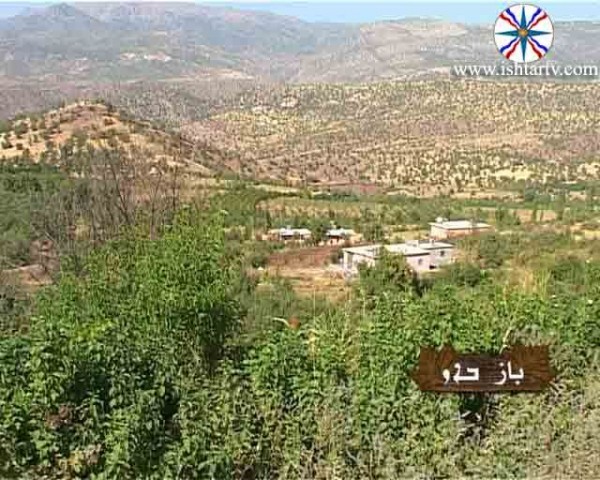 Baz is a village that currently has about 40 families within 20 residential houses. It used to have a population of 130 people based on the 1975 census.
The inhabitants lived in the village from 1961 until 1988 when the armed forces of the former regime launched the campaign of Anfal against the village causing destruction and conflagration.
It is well known that in the last decades, the inhabitants of the village were a mixture of the Kurds and the Assyrians who coexisted together peacefully.
The village's name of Baz has nothing to do with the well known tribe of Baz. Its Assyrian inhabitants immigrated from Arush in Turkey about one hundred years ago. It is obvious that Baz used to be an Assyrian village from antiquity nearby. The two churches of Mar Youkhanna and Mar Oraha testify to this fact.
Most of the inhabitants of the village left it during the campaign of Anfal in 1988.
The village, despite its small area, offered twelve martyrs of whom nine were Assyrians and three Kurds during the uprising.
Today, and by the support of Sarkis Aghajan the village has returned to life. The Supreme Committee of Christian affairs in Dahok implemented a project that considered of building 51 houses for Muslims and Christians, fixing 13 houses with roofing, restoring the church and paving a road leading to the village.