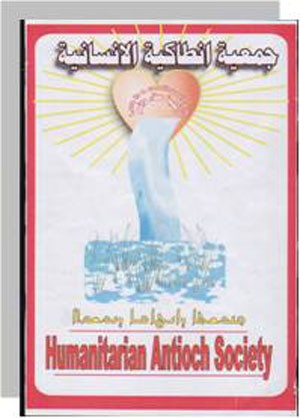 Charity is an Ongoing Gift
Antioch Humanitarian Society is civil organization that concerned with the human aspects of life including individual health and offering medical consultations and support to all the social sectors including patients, handicapped and especially those suffering from incurable diseases.
The society was established by support and guidance from Mr. Sarkis Aghajan, former finance minister of Kurdistan Region Govenrment.
It was founded in 28/07/2006 and hled its first conference in Baghdede in 15/08/2006 that was attended by hundreds of our Chaldean Syriac Assyrian people representing various groups. The managerial board of (7) basic members and an other (2) standby members was elected.
Objectives:
The society aims to provide aid for people with various disease cases coming from various social groups, especially:
· Patients with special needs ( such as providing mobile wheelchairs for physically disable young and old people).
· Chronic and incurable diseases, cancer patients and major medical operations
The society also works to provide moral and material support for needy families during natural disasters, emergency cases, epidemics, floods, wars…etc
Main activities:
The society's activities started in 04/ 09/ 2006 when the managerial board started addressing various disease cases. A specialized medical committee comprising three doctors was set up to help the managerial board in sorting out and classification of disease cases that need the society's care for various areas. The society received thousands of disease cases which were studied by the medical committee and approved to take care of the cases coverd by the rules and regulations set by the managerial board. The number of beneficiaries during the last five years was as follows:
· 102 cases described as major operations for which material support was provided.
· 400 incurable cases
· 100 cases of physical disability for which 90 mobile wheelchairs were provided.
· The society received 700 disease cases from different areas. It now provides monthly support for those covered by regulations including 125 incurable cases for which the society provides monthly medical support.
In the field of raising health awareness, two lectures were delivered during the years 2008-2010, by specialized doctors on cancer diseases.
In addition to its headquarters in Baghdede, the society has three branch offices in Bartillah, Karamles, Ba'ashika, and Alqush, which offer their services to our people in the villages and towns of the Plain of Nineveh.
Ghanim Behnam Matti
Head of the Society