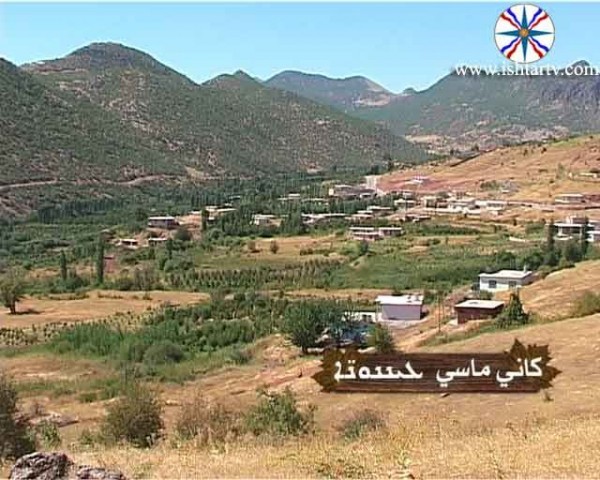 Kanimase (Aina D-None) is the center of Berwari Bala district. Aina D Nony means "the eyes of the fish" in Assyrian and its Kurdish name is Kanimase. Its population was recorded as 420 in the 1957 census.

The village is one of the largest Assyrian villages in Berwari Bala district being the center of more than 32 Assyrian villages with administrated district. Assyrians lived in this village since ancient times but its inhabitants left during the two world wars.

In 1952 the people returned back and settled until 1986 when they were deported by the Baath regime, as the village was destroyed. By the time, the number of houses was 100 with 180 family. It was one of the earliest villages to have Assyrian schools. It was targeted since it was located near the Turkish boarder were heavy fighting was happening.

The village came back to life following the construction campaign supported by Sarkis Aghajan, and the Supreme committee of Christian Affairs in Dohuk. Together they constructed 58 houses, restoring 31, and building a church and a hall. They also linked the town to the national electricity system and provided two electrical generators.