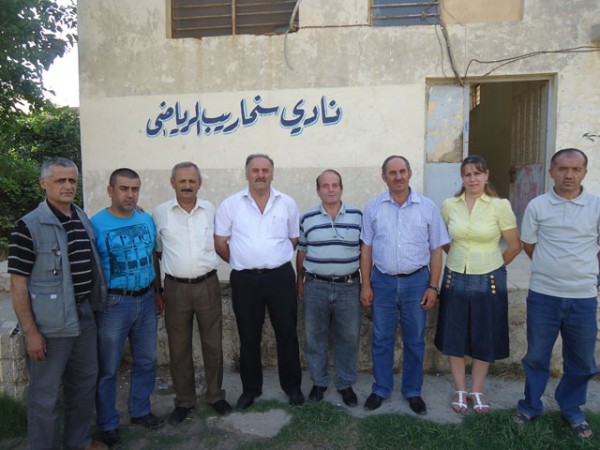 The club lies in the quarter of Gry Basy in Duhok. It was founded in 1992 and today it continues with its activities through support from Mr. Sarkis Aghajan.
The managerial board of the club is made up of 8 members with 6 teams for men and 8 for women.
Participation in championships: the club has participated in Kurdistan Region championships and Iraq first class championships.
Awards won by the club:
1. First place for 2002
2. Excellent first rank in Iraq and Kurdistan Region championship in 2005- 2006
3. Excellent third rank
4. Second excellent rank on Iraq and Kurdistan Region 2006-2007
5. First rank in 2008-2009
6. Third rank on Kurdistan Region in bicycle for men and women
7. First rank ladies championship in 2008
8. First rank perseverance women championship on Iraq and Kurdistan Region.
9. Third rank on Iraq and 2nd on Kurdistan Region 2009-2010.
10. First rank in volleyball for women in Kurdistan Region championship and first rank in 2009-2010.
11. Third rank in bicycle championship for women on Iraq 2005.
12. First rank in volleyball for men in the Kurdistan Region championship in 2008.
Championships:
- Iraq Youth basketball championship
- Women championship in basketball tournament
- Iraq championship for volleyball tournament
- Handball tournament championship for women.
- Wrestling championship for men and women.
- Rifle and gun shooting championship
- Iraq and Kurdistan Region championship in volleyball
- Iraq and Kurdistan Region championship in volleyball