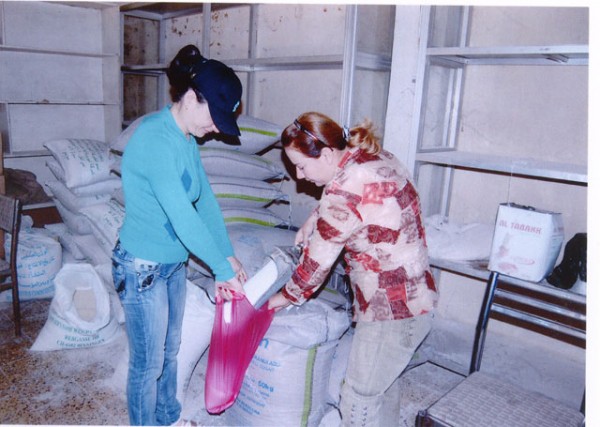 Nineveh Cooperative Federation was founded in Baghdede in 16/05/1983 for the sake of merging four similar Federations, i.e. Hamdaniya 1972, Ba'ashiqa 1974, Bartellah 1975, and Karemles 1979).
The federation used to provide various kinds of consumer goods to its members numbering more than 6000 at cooperative and competitive prices compared with the private sector.
This was achieved through providing support for many sectors, especially the productive, industrial, and agricultural ones through supplying the federations at supported prices.
However, the federations and cooperatives were covered by the Revolution Command Council's resolution No (4) including the freezing of capital and assets of such organizations and their deposits at banks. The step obstructed continuation of consumption activity as required. Besides, there was no support from the industrial ministries and companies due to the abnormal conditions our country went through especially in the aftermath of the last regime change in 2003 and the marginalization of its activity as well as the emergence of societies supported by NGOs.
Increase in the ordinary expenses likewise led to a deterioration in the main activity of the federation and shrinkage in revenues due to weakness in sales resulting from competition with the private sector, on the one hand, and the special nature of the area, on the other.
The federation's work, therefore, was reduced to distribution of the rations card items and supplying its members with durable goods and necessary needs on easy premiums.
The federation has enjoyed a great and unlimited support from Mr. Sarkis Aghajan as well as the big role played by the Senior Body of Christian Affairs in Baghdede through the provision of a sum of ID 488, 000 to its members.
It is noteworthy that most of this finding is used to cover some ordinary expenses, especially rents paid to Hamdianiya Municipality .
Following are the names of the members of the managerial board, monitoring and workers in the federation:
One: managerial board
1. Shakir Shaba Kareem, presidnet of the board
2. Mubarak Quryaqus Shem'aun, vice president
3. Najeeb Khidhre Issac, secretary
4. Tariq Abdul-Maseeh Behanm, member
5. Laith Salim Abbosh, member
Two: monitoring committee
1. Hanna Matti Hanna, head
2. Nasri Bahho Yassi, deputy
3. Adnan Yousif Abbo , secretary
Three: working staff
1. Danial Mousa Jamjoom, accounting manger
Sara Marzena Dawood, accountant
Muna Bolus, warehouse keeper
Sabriya Behnan Ya'aqoob, cashier
Samira Bolus Jubbo, clerk
Fergin Faranso Mousa , labourer