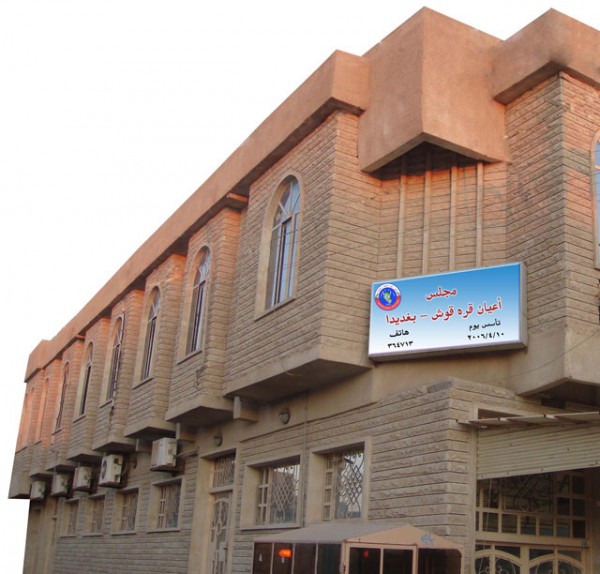 It is an independent public, social and elitist institution found due to the hard conditions that the city witnessed in the aftermath of the last regime change in 2003.
These conditions drove a group of elites from Baghdede, the centre of the District of al-Hamdaniya, to join their efforts and do the best they could to serve the inhabitants of their city and the surrounding areas in various aspects in cooperation with the government offices. They offered to work as a channel to convey the suffering of the people and their problems to the local authorities concerned in a transparent and objective way.
The council was founded in 10 April 2006 through support from Mr. Sarkis Aghajan. An elected managerial body was formed under legal and official supervision. Using their long experience, the member of the managerial board have been offering their services freely and in a spirit of solidarity away from personal interest.
The basic task undertaken by the council is to defend the rights of Baghdede in the official circles and institutions. With an objective to preserve the ID of the area as land and people, the council has a determination not accept any compromise on those rights and in a manner that would guarantee the continuation of its historical characteristic, and through maintaining a balance in establishing relations and an equal distance from all the components of the Iraqi people.
Qaraqush Notables Council/ Baghdede
Al-Hamdaniyah Distirct
Nineveh Province