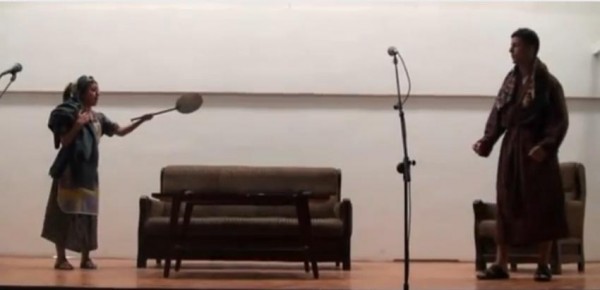 Baghdad

- The once thriving Assyrian community in Baghdad has gone through many devastating years since the beginning of the 2003 Iraq war. Church bombings, kidnappings, assassinations, and threats as led to the population dwindle from 100,000 to as low as 10,000.

However, major fighting and terrorist activities have decreased since the beginning of the year. This has led to better days for the remaining Assyrians in the capital, as more church and cultural based activities begin to take place.

Last week, the Assyrian churches of the Virgin Mary and Saint Maari organized a play that was acted by teenagers. The play, titled
play

Drasha Ananqaya

(Assyrian for Important Lesson), was directed by Leon Samsong. It was presented to a sizable audience: an impressive task considering the city to be still in the state of war.

Video of the play Drasha Ananqaya: