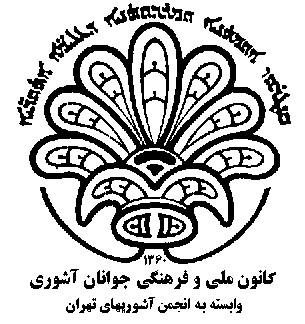 (Assyria

Times)

The Assyrian National and Cultural Youth Center of Tehran-Iran (Persian: کانون ملی و فرهنگی جوانان آشوری تهران) was established by Dr. Wilson Bet-Mansour in 1981.

It is an advanced organization with its own constitution, financial system, board of officers, and a pyramid structure. It served the Assyrians of Iran for 16 years.

The center played an important role in the lives of the Assyrian Youth of Tehran.



"The Story of the Little Chick"

, (Assyrian: 'Haghyate d' Joojoo Soorta', Farsi: Kanoon Meli va Farhangi-eh Javanan Ashouri) is an Assyrian radio program for children produced by center.

Listen to the story on

YouTube

or click here to

download

an MP3 version.