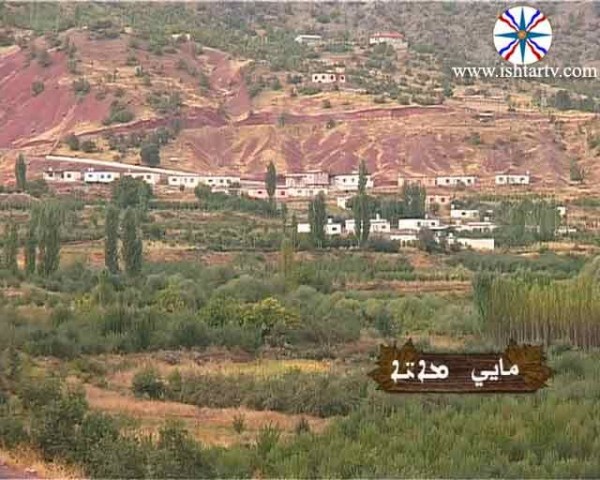 Translated by: Aziz Emmanuel Zebari
It is one of the villages of Barwari Bala which had a population of (80) people according to the 1957 census. It was inhabited by 30 families in (15) houses. Just like any other Christian village, it was subject to displacement after 1961. Its inhabitants returned to it later and stayed until 1978 when the village was completely destroyed under the pretext of evacuating the border area.
Life came back to the village during the reconstruction campaign launched by Mr. Sarkis Aghajan when the Higher Committee for Christian Affairs (HCCA) built 26 houses in Maye in addition to building a community hall which was furnished and provided with the necessary equipment. The committee also supplied the village with a water supply system and a power supply generator in addition to the renovation of the church of Mar Quryaqus.