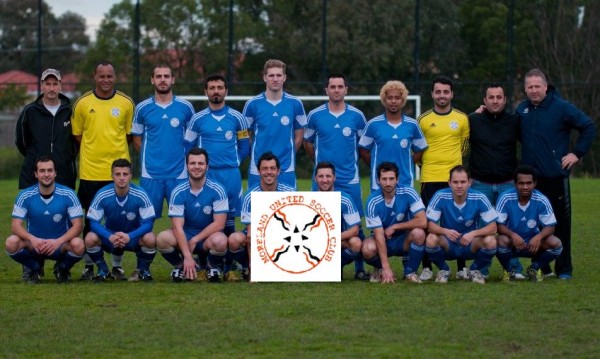 Victoria, Australia

- The Moreland United Soccer Club was established in 1989 and began playing in the armature leagues in 1990. The club was known as Melbourne Assyrian and competed in the Victorian armature league for 5 years.

Up till 1995, the home ground was at Holbrooke reserve in West Brunswick until the unification with the United Assyrian Club took place in 1996. When the two clubs joined forces the new club became known as Moreland United Soccer Club and moved to the current location,
establishing a base at Moomba Park Reserve
.

The club started with two senior teams and in 1997. A few junior teams were added which has been a very successful achievement.
The senior club currently competes in the Victoria State League 3, the fifth tier in Australian football system.

Here is a video of the team celebrating after a match: