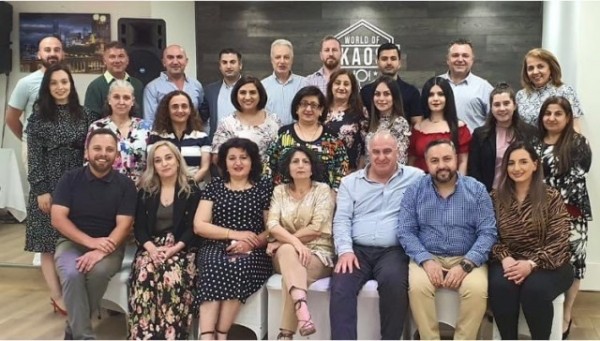 Yesterday we, the (AACSAN), wrapped up with a special Christmas Dinner that brought members of our group to gather, eat and network with each other physically for the first time in 2020.
It has been an amazing journey in 2020 full of success to learn and gain from the COVID-19 impact. We did it by getting together and by uniting voices from the Assyrian Chaldean Syriac community members in Victoria whom capable and enthusiastic to advocate for our community needs.
Thank you everyone who made this group work effectively and strongly on different government levels. I am privileged to have us all in one photo. I am looking forward to improve and further build our effectiveness in the advocacy sector.
The story of AACSAN.
AACSAN stands for the Australian Assyrian Chaldean Syriac Advocacy Network.
AACSAN is established to facilitate strategic discussions on any identified issues that are impacting on the Assyrian Chaldean Syriac Community in Australia. AACSAN consists of members working for government and non-government, community-based organisations and associations including community and religious leaders. The Network is an independent body and not affiliated with any religious or political organisations but works closely with various representatives of the community within their scope of expertise.
Lastly if you are passionate and interested to service our community then please submit your expression of interest to any of the active members for consideration.
Merry Christmas