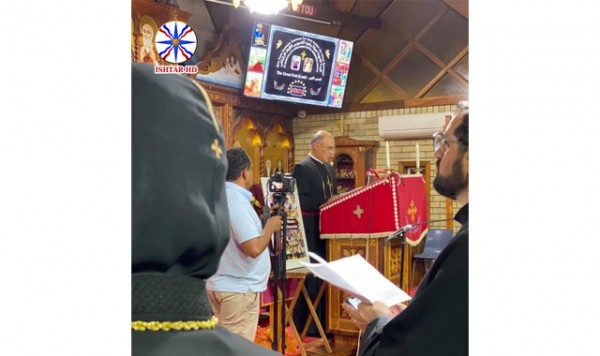 His Eminence Mar Meelis Zaia AM reading the assigned Gospel at tonight's NSW Ecumenical Council Prayer for Peace, at St Demiana and St Athanasus Coptic Orthodox Church, Punchbowl.
Prayers go out to all those martyred in Tigray, Ethiopia in light of the recent series of unfortunate events.
May the peace of Christ rest upon all our churches and its faithful.