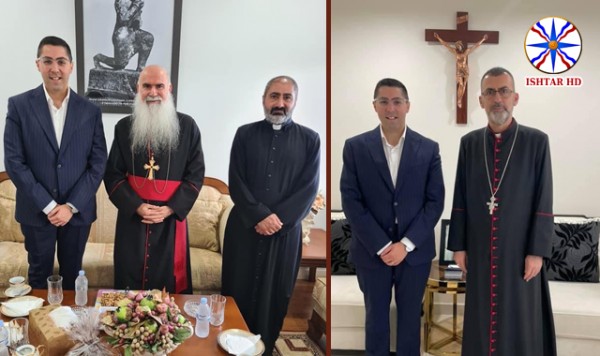 Ishtartv.com
Thank you to His Beatitude Mar Yacoub Daniel, Archbishop of the Ancient Church of the East and His Grace Mar Amel Nona, Archbishop of the Chaldean Catholic Church for receiving me this week.
I wished both leaders a happy Easter on behalf of Hume City Council (in advance for the Ancient Church of the East which will celebrate in a few weeks' time) and reiterated the importance of strong and active faith communities in our municipality.
At least 6 denominations following the Syriac Tradition have churches or congregations in Hume and are all growing rapidly.
Joseph Howell Mayor of Hume