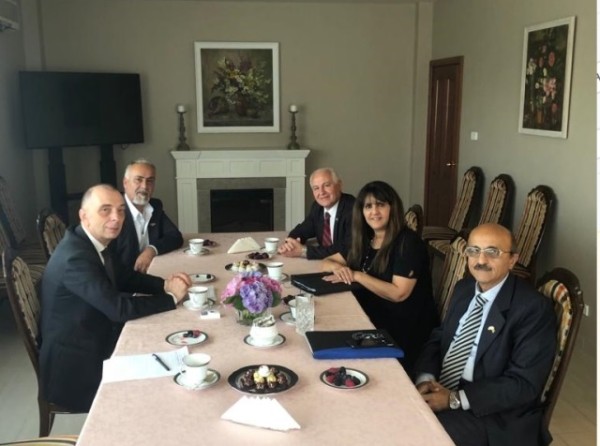 Sydney - 7 December 2021
On Tuesday, 7 December 2021, a delegation headed by Mr Hermiz Shahen, president of the Assyrian National Council- Australia "ANC", Mr David M. David, president of the Assyrian Australian National Federation "AANF", Mrs Suzy David, Senior Legal advisor, and Mr Osama Yakhnis , Committee member of the Assyrian Khabour social Association met with Mr Igor Arzhaev, Consul General of the Russian Federation in Sydney.
The delegation briefed the Consul General with the latest development in Iraq and Syria and the difficult situation facing Assyrians in both countries in which they have become victims of discrimination, harassment and persecution by the ever-increasing unrest and attacks against civilians in the Assyrian villages in Khabour and in Northern Iraq by the continued Turkish-Kurdish conflict that led to the displacement Assyrians from their villages , which created a lot of disturbances and anxiety among our Assyrian people in their region, not to mention violations and inhuman practices against their property, privacy, and their decision-making.
The delegates showed their sincere appreciation to the Russian Federation for its solidarity with the oppressed peoples in the region .
The Assyrian delegates conveyed their profound gratitude to Mr. Igor Arzhaev for his warm welcome and for the time that he devoted listening to our delegates hopping that the meeting would achieve a positive outcome.