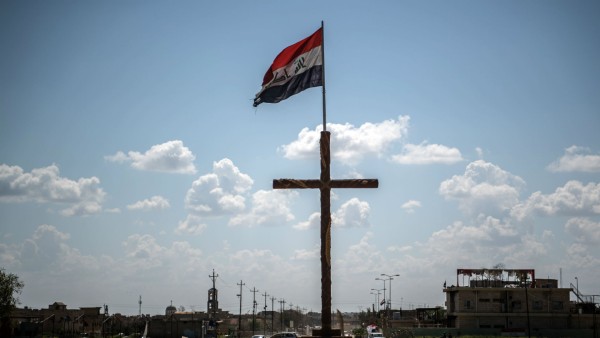 Getty
Ishtartv.com - persecution.org
06/28/2022 Iraq (International Christian Concern) – Last week, the American Foundation for Relief and Reconciliation in the Middle East (American FRRME) published a new report highlighting the desperate circumstances facing Iraqi Christians. The 2020/21 Impact Report focuses mostly on Christian Iraqis who fled their communities from ISIS in 2014. Those who choose to return to Iraq encounter a discouragingly harsh political and social environment. The Executive Director at American FRRME said, "Iraq remains plagued by conflict and sectarian violence as many Christians are seriously affected by intolerance and persecution in the Middle East." Over the last two decades, most Iraqi Christians have simply chosen not to return. Since 2003, 80% of the nation's Christians, over a million people, have settled elsewhere. Those that remain make up 0.4% of the population.
While life may be challenging for those that return to Iraq, Iraqi Christian refugees that choose not to return face a plethora of their own challenges. American FRRME's report shows that Iraqi Christians are often barred from working because of their refugee status, sending them into a financial crisis that threatens their survival. Refugee children also severely lack critical education opportunities. For example, according to the UN Refugee Agency, the roughly 18,000 school-aged Iraqi refugee children in Jordan face a myriad of barriers to school attendance. Both the adult and child refugees residing outside Iraq are struggling and in dire need.
In an effort to help Iraqi Christians, American FRRME has implemented a variety of projects. The organization partners with local churches in Jordan to support refugees and Internally Displaced People (IDP) in Iraq and has established a scholarship fund for refugee children, among other initiatives. These programs contribute to solving the problems facing Iraqi Christians, but one organization cannot fix the situation alone. More, broad advocacy and assistance endeavors, like those operated by American FRRME, International Christian Concern, and other organizations, are collectively necessary to alleviate the suffering of Iraqi Christians.