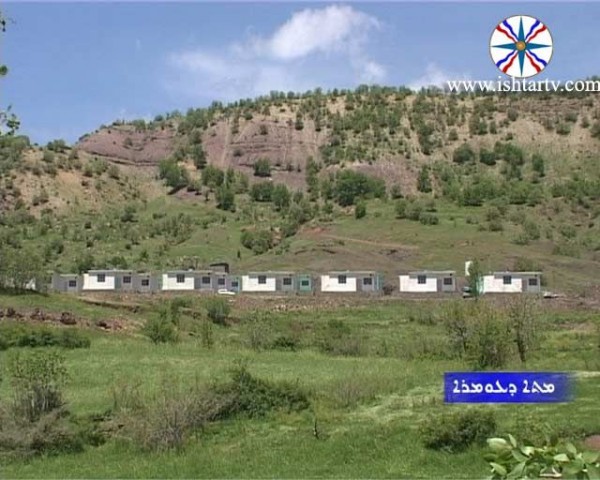 Der Shish in Derkar region near Turkish boarder and about 40Km from the district of Zakho. The village is distinguished of its mountains and inhabitants are practicing agriculture of fruits, vegetables and livestock breeding.
The village is well known locally and internationally of its shrine Mar Etken where people of different communities and places headed to for benediction. The village is dated to the beginning of the eighth century.
The village was founded while establishing the well known monastery (Mar Etken) surrounded by most of the houses. In (1923) the village was transferred to its current place. A church in the name of "The heart of Jesus the holly" was opened in (1952).
In (1976) the village was destroyed and inhabitants left home and in (1987) the monastery was targeted to explosion.
About (250) family was residing the village with a number of clergymen as father Odesho Al-Amrawi, father Shelemon, father Odesho Sulaiman and father Hermiz Al-Amrawi. Today about (8) families are residing the village.
Der Shish village was among the villages to get the kind support of Mr. Sarkis Aghajan supervising the Hezel center to concentrate efforts for constructing (20) houses , a furnished hall, open a main road to the village and another to Mar Etken monastery ,a power supply grid with complete lines and providing an electrical generator.