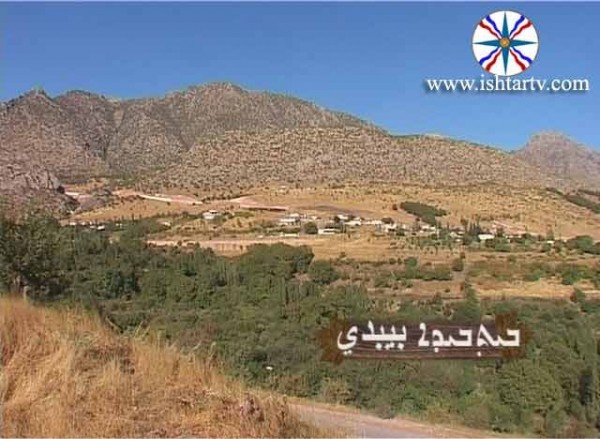 The village of Bebad is located on the two sides of the main road linking the district of Amadiya and Dhouk which was established in 1932. The population the village recorded (480) according to the census of the year (1957). More than (100) families resided in the village in 1961 but they were forced to leave. The inhabitants returned home after the situation was settled in 1963.Flee and return home continued by the people of the village till the complete destruction in 1987 after building compulsory complexes for the remained people of the village.
Bebad village became common during 1922-1925 being the headquarters of patriarchate of Eastern Assyrian Church located in the region of Kojanes. Father Hanna Feeyeh in his branded research titled "Temples and villages in Sebna valley" said (in 1902 the Angilicans within the mission of the bishop Konterbery came to explore the region (Sebna vally) aiming to transfer their general center from Iran (Wan and Ormeya) to Turkey to make communication easier with the region of Akari the Nestorian, transferring their theological school and press to Bebede in 1910. This is an indication that the village was in distinguished appropriate situation to receive such project. The school building was so-called "Kasra Deshelehi" meaning "Palace of messengers" was used as a governmental school in the middle of the fiftieth embracing the natives and neighbors and still existed till 1961, but due to the events of the Northern region the school and the village were targeted to burning, and in 1987 the village was demolished again).
Today , the campaign of reconstruction led and supported by Sarkis Aghajan comprised the village of Bebad, as the Supreme committee of Christian affairs in Dehouk constructed (43) houses, built a new hall with furniture to serve the people of the village, besides implementing the projects of pure water.