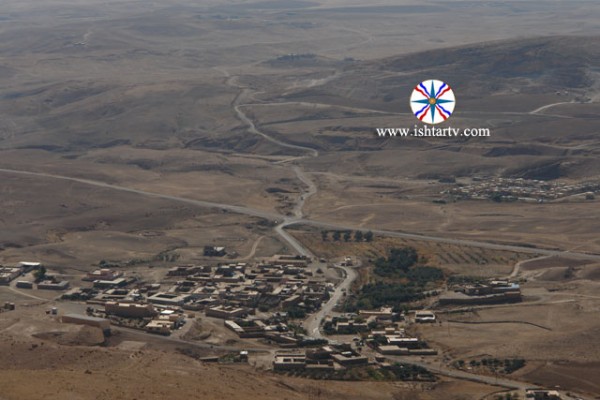 Merki is one of the villages subsidiary to Mar Metti monastery an ancient village as the monastery and located on the base of the western foot of ALfaf mountain (Sheigh Metti mountain). The origin of the majority of Merki's population is from Tikrit city who migrate to Mosul then to Khoob village near Sheghan district. The people built and flourished the agricultural sector till the end of ninetieth century, the manifestation of the last priest was in 1889, the inhabitants left the area to nearby places of Alfaf mountain, one of these areas was the village of Merki.
During its history Merki suffered persecution due to the unrest situation, the village was targeted to invasion and conflagration in 1863, in the sixtieth of this century the village was destroyed and burned by rebel groups of the region burned the majority of olive trees causing the flee of the people.
By the directive and support of Mr. Sarkis Aghajan , a school was built with all supplies and furniture, a cemetery besides restoring the (Mar Zakayi) church providing with complete furniture and air-conditioning system, implementing a hall for internet provided with computers, purchasing two cars to serve the people of the village and the church, purchasing an electric generator for the church and another for the village, maintaining the general electricity network and drilling a well for the farm and the school.