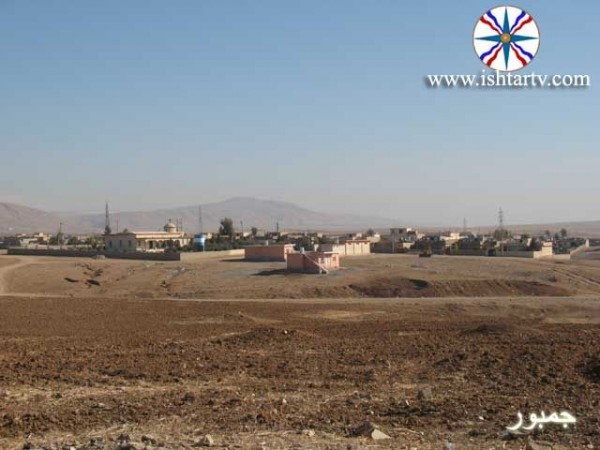 The village of Jambur was built when the inhabitants of Peda, Levo, Merga Sur, Mala Arab, and Nav-Kandala villages were forced to immigrate. They came and settled in the village of Kherbat-Saleh which belongs to the Sub-Distirict of Elqush. However, and following the construction of Mosul Dam, their village along with many other villages along the highway road, was submegred by water. In compensation, they were offered residential plots of land and financial support by the state to build new houses in a location near the village of Jambur, now called Jambur Complex.
The village overlooks Mosul Dam on its eatern bank near Faida towards the city of Duhok, to the east of the District of Elqush and to the west of the main road linking Nineveh and Duhok.
There is one church in the village named Mar Gorgese which was built in mid eighties of the last century. The HCCA recently built (60) houses through support and directions from Mr. Sarkis Aghajan. A community hall was also built. It was furnished and supplied with the required equipment. The village was also supplied with a power supply generator.